Mijikai Kennel would like to send a big THANK YOU to Brad and Jen of Yamabushi Kennel for trusting us with Taka... she has been a gem.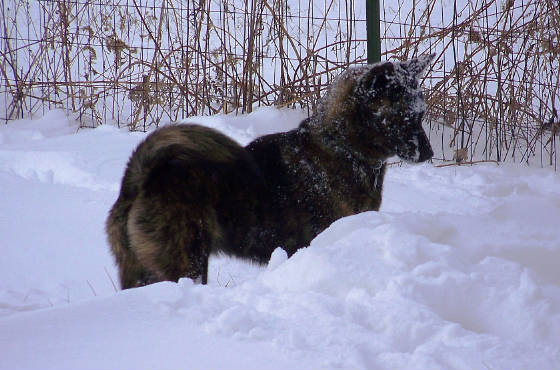 WELCOME TO MIJIKAI KENNEL
est.1999
Mijikai Kennel is committed to the protection and welfare of the Kai Ken breed in America and strives to provide you and your family with a trusted, loving, loyal companion.
We breed on a small scale making every effort to breed sound minds and healthy bodies, keeping in mind the natural beauty and remarkable stripping patterns and colors nature intended.
We want our Kai Ken to live long, healthy, happy lives that can function in our domestic world..
We have been trusted by the Japanese to care for and protect this breed and here at Mijikai we are making every effort to ensure this breed does not become another puppy mill or shelter statistic.

Hello,
I am currently enrolled in the Veterinarian Technician program at Baker College. I am very busy taking classes and doing homework and taking care of the dogs,so please bear with me as I try to get to everything. It is best if you email me and also if you do not hear from me in a reasonable amount of time please email me again or call and leave me a message with your email and phone number.
Thankyou for your patience!!
Marsha